Based on the comments and press releases of a few business jet charter providers, one might believe that the industry is on fire as well-heeled travelers avoid the airlines.
While there may be some outlier examples, the data generally does not support these claims, and worse, the unsubstantiated exuberance may be setting the industry up for exclusion from any future government aid programmes.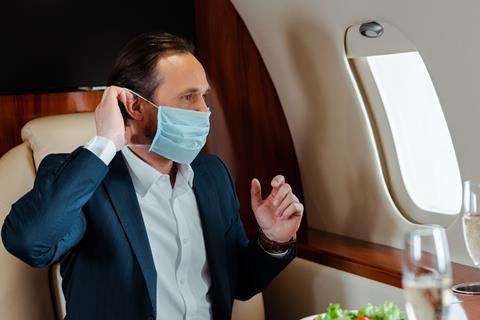 To be sure, business aviation traffic has recovered much faster than the airlines. Whereas the number of airline flights are still down 46% from year-ago levels, in North America business jet trips are now within 20% of this time last summer and about triple what they were in April of this year. For business jet charter flights specifically, activity was still down 12% in July from the same month last year, according to Argus International.
There is growing concern that summer may have been the high point for the aircraft charter season. Once the frolicking at the beach is over and people return home, the focus normally turns to business trips in the autumn. However, all anyone needs to do to predict the strength of the upcoming business travel season is to look at their own trip calendars, which for most road warriors are pretty barren compared with last year.
What some charter operators may report as booming business could in fact just be a spike in new inquiries, not trips sold. The number of calls from first-time flyers are undeniably higher, but the closing rate into an actual trip flown is just a fraction of calls from traditional private flyers. Newbie interest tends to be short-lived once they get a five- or six-figure quote. Many of their requests are for one-and-done trips, and are shopped all around for the lowest price which makes any trips actually flown a low-margin proposition.
Even with a return to 2019 trip activity levels the industry has been oversupplied with charter for quite some time. Despite increased interest in private charters there has been little change in overall industry pricing discipline thus far.
While there a few pockets of legitimately increased charter activity depending on region, Federal Aviation Administration flight data indicates it is still off 12% year on year. Despite this fact, some charter operators choose to focus public announcements on the positives such as a big increase in their business since April or a new record of inquiries. While perhaps beneficial from a marketing perspective, these glowing accounts of the industry could backfire should future government relief programmes be considered. A regulator could assume that any further stimulus to the sector is unnecessary given the accounts of business robustness.
In short, private aircraft charter has recovered significantly more than the airlines but still is not back to normal. While summer travel may have helped expedite that recovery, the upcoming business travel season could notably affect those gains. Driven by first-time private travelers, charter inquiries are up but are more difficult to consummate. Efforts to spin disappointing business conditions into a favorable marketing narrative could create optics which limit future financial support.
Brian Foley runs Brian Foley Associates, a strategic research and advisory service.